News
May 18, 2017
Robert A.M. Stern Architects Announces Winner of 2017 RAMSA Travel Fellowship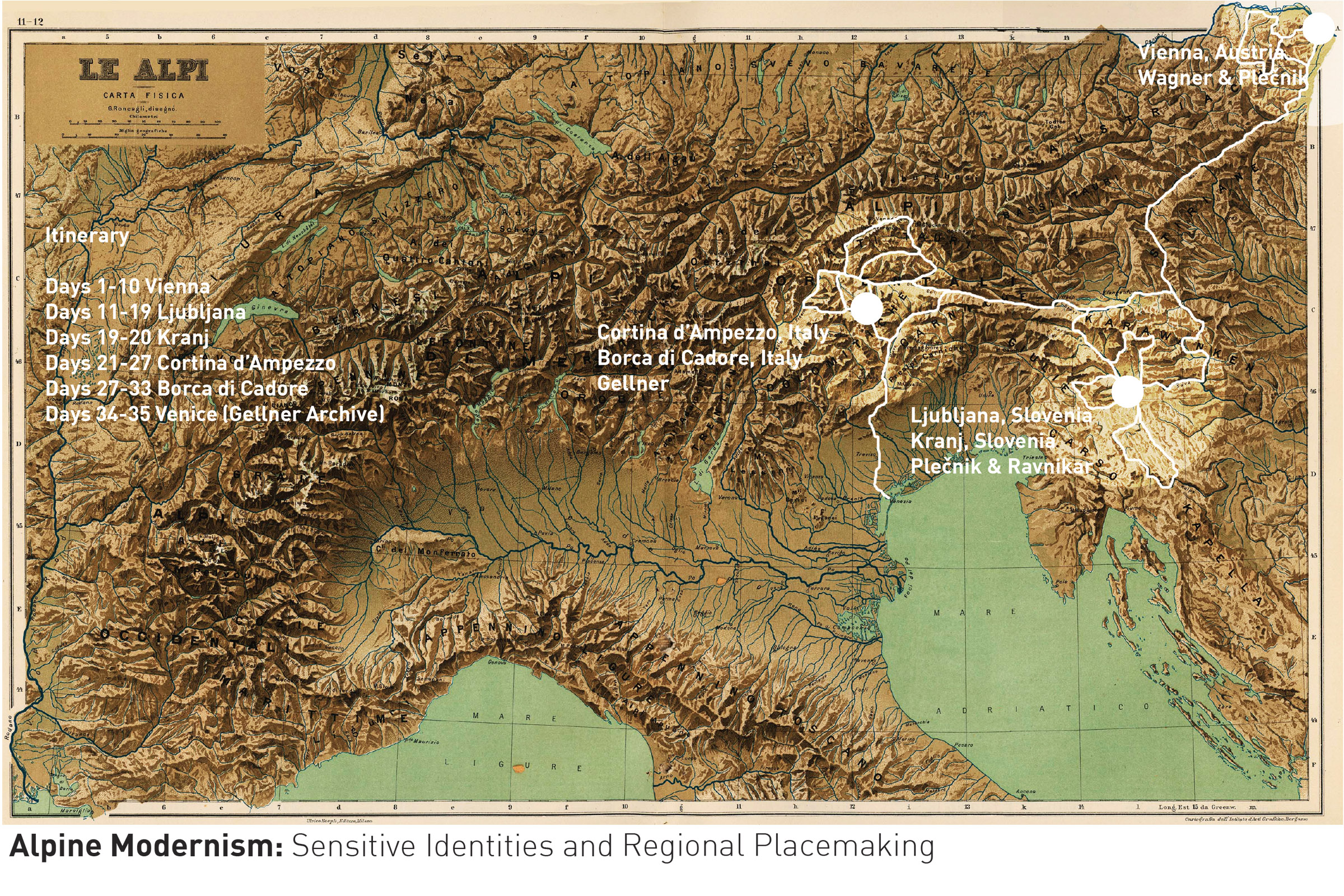 The 2017 RAMSA Travel Fellowship jury selected a winning entry this afternoon at RAMSA's New York office. The winner, Kyle Schumann, a Master's candidate at Princeton University's School of Architecture, will be awarded $10,000 to fund travel to Austria, Slovenia, and Italy, where he will study the work of architects Jože Plečnik, Otto Wagner, Edoardo Gellner, and Edvard Ravnikar.
In his submission
Alpine Modernism: Sensitive Identities and Regional Placemaking
, Mr. Schumann wrote that these architects engaged with "complex and often conflicting cultural histories, coupled with the challenging geography and climate of the Alpine region," which he argues "necessitated an architecture intricately sensitive to material, cultural, and programmatic contexts."
The jurors were persuaded by the geographic focus of the proposal and the clarity of its intent. "Mr. Schumann's plan to investigate Alpine architecture that mediates modernism and regional tradition intrigued us," said the jury. "His proposal to study how the region expresses itself in all scales, from small interiors, to houses, to civic structures, to urban planning schemes, is extremely relevant to RAMSA's practice."
The jury—RAMSA Partners Melissa DelVecchio, Daniel Lobitz, and Grant F. Marani—was also impressed by the quality of this year's 46 submissions (more than double the number in 2016) from 15 schools. The jury singled out the following for honorable mention:
Runner Up:
Dimitri Brand (Yale University):
Architecture at the Center and Edge of Empire
Finalists:
Ying Qi Chen (Princeton University):
Grafting on Traditions
Yanling Deng (Columbia University):
In the Context of Tropical Asia: Vernacular, Colonial, Modernism and Neo-vernacular
Claire Haugh (Yale University):
Narratives of Our Ancient Past: The Greek and Roman Frieze.
Ellie Ziaie (University of Minnesota):
Union through Resurrection.
About the RAMSA Travel Fellowship
The RAMSA Travel Fellowship is a $10,000 prize awarded annually by the Partners of Robert A.M. Stern Architects for the purpose of travel and research. Established in 2013, the Fellowship seeks to promote investigations of the perpetuation of tradition through invention—key to the firm's own work. The prize is intended to nurture emerging talent and will be awarded each year to an individual who has proven insight and interest in the profession and its future, as well as the ability to carry forth in-depth research. The RAMSA Travel Fellowship is open to graduate students in their penultimate year of a professional or post-professional degree program in architecture at one of the 19 participating schools in the United States and Canada. These schools are: Columbia University; Cornell University; Harvard University; Massachusetts Institute of Technology; McGill University; Pratt Institute; Princeton University; Rhode Island School of Design; Rice University; Syracuse University; University of California, Los Angeles; University of Miami; University of Michigan; University of Minnesota; University of Notre Dame; University of Pennsylvania; University of Texas at Austin; University of Virginia; and Yale University. To learn more about the Fellowship, please watch the video
here
.
About Robert A.M. Stern Architects
Robert A.M. Stern Architects, LLP, is a 300-person firm of architects, interior designers, and supporting staff. Over its forty-seven-year history, the firm has established an international reputation as a leading design firm with wide experience in residential, commercial, and institutional work. As the firm's practice has diversified, its geographical scope has widened to include projects in Europe, Asia, South America, and throughout the United States. The firm maintains an attention to detail and commitment to design quality which has earned international recognition, numerous awards and citations for design excellence, including National Honor Awards of the American Institute of Architects, and a lengthening list of repeat clients. The firm's founder and senior partner, Bob Stern, a practicing architect, teacher, and writer, was honored with the 2017 Topaz Medallion, awarded jointly by the American Institute of Architects and the Association for Collegiate Schools of Architecture.