News
November 14, 2018
Call for Proposals: Robert A.M. Stern Architects Announces 2019 RAMSA Travel Fellowship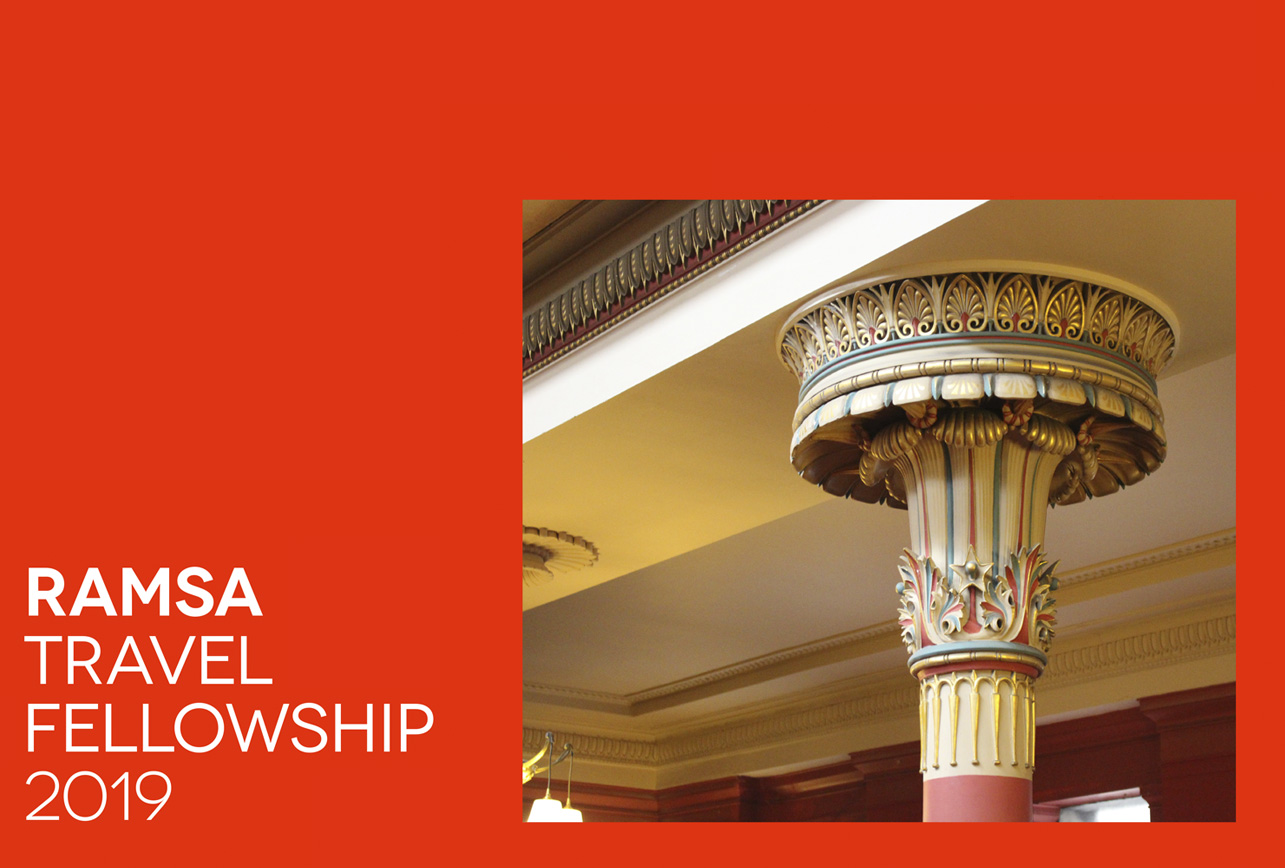 The call for proposals for the seventh annual RAMSA Travel Fellowship was released today.
The RAMSA Travel Fellowship is a $10,000 prize awarded annually by Robert A.M. Stern Architects for travel and research. The fellowship seeks to promote investigations into the perpetuation of tradition through invention, and is given to an individual who has proven insight and interest in the profession and its future, as well as the ability to carry forth in-depth research.
Students in their penultimate year of a graduate-level professional or post-professional degree program in architecture at one of the following 21 schools are eligible for the prize: Columbia University; Cornell University; Harvard University; Massachusetts Institute of Technology; McGill University; Pratt Institute; Princeton University; Rhode Island School of Design; Rice University; Syracuse University; The Ohio State University; University of California, Berkeley; University of California, Los Angeles; University of Miami; University of Michigan; University of Minnesota; University of Notre Dame; University of Pennsylvania; University of Texas at Austin; University of Virginia; and Yale University. There is no limit to the number of students who may apply from each school.
Past recipients have traveled to Austria, India, Indonesia, Italy, Japan, Kenya, Scotland, Slovenia, and various cities in the United States, where they have studied a wide range of topics.
Submissions are due on March 25, 2019, and the jury will announce the winner on April 8, 2019.
Interested students can download the 2019 application here.