News
November 8, 2018
RAMSA Model Shop Visits Brooklyn Glass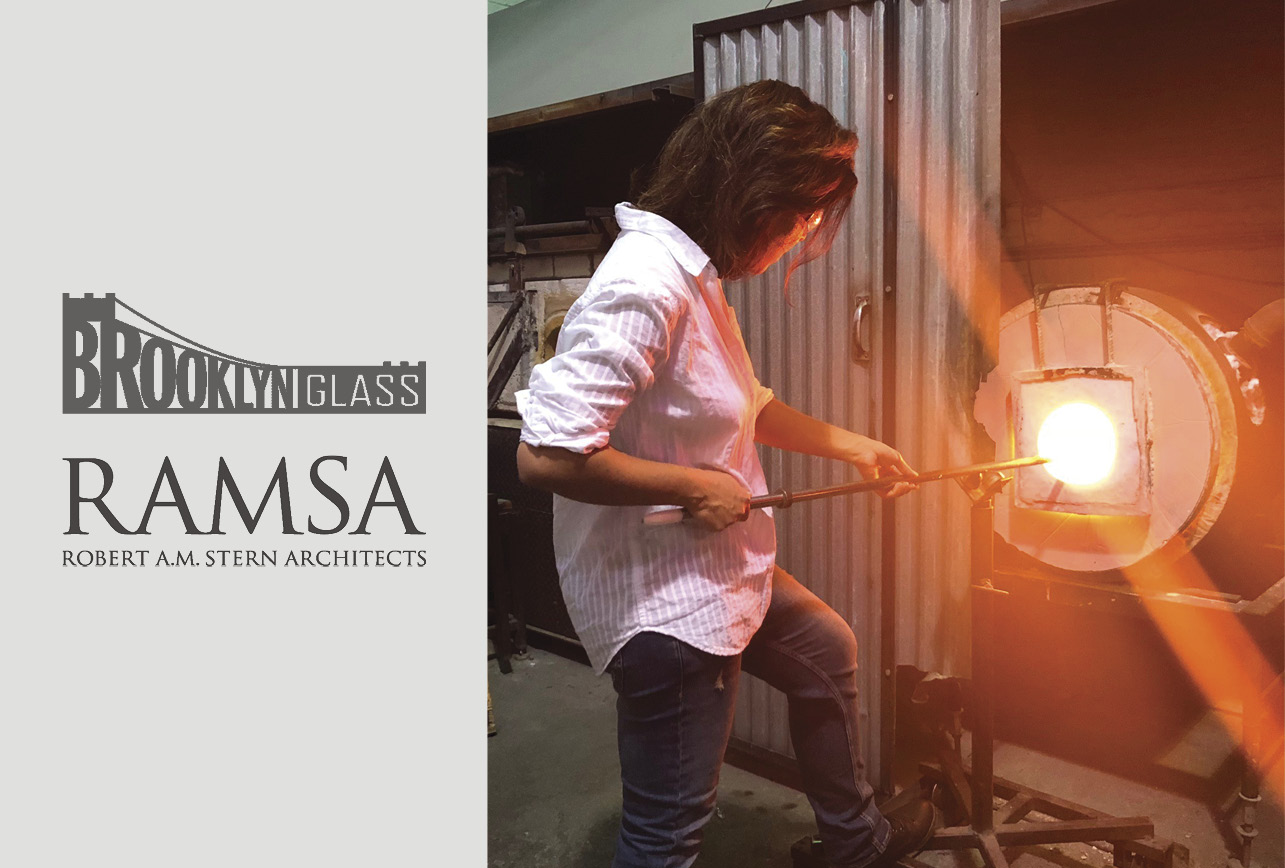 Today, the staff of Robert A.M. Stern Architects' model shop will visit the glass studio Brooklyn Glass as part of their professional development training.
RAMSA's model shop team is a group of highly creative individuals with backgrounds in sculpture, painting, product design, and architecture. Their extensive experience in fabrication allows them to master the construction of small-scale architectural models, as well as full-scale projects like the deck they recently built for Habitat for Humanity.
"It's important to keep model shop team members stimulated and inspired by introducing them to new skills. Glass blowing is something very different from the way we create every day," said Tehniyet Masood, Director of the Model Shop, adding that the glass-blowing workshop will help the group grow professionally by their repertoire.
Brooklyn Glass, located in the Park Slope neighborhood of Brooklyn, New York, serves both individual and corporate clients for personal and public jobs. The studio offers classes in a variety of techniques including glassblowing, torch-working and neon-sign creation, in addition to rental space. Students have the opportunity to learn the techniques of each studio discipline while working side by side with professional artists. From jewelry making to sculpture, Brooklyn Glass provides an extensive educational program with an emphasis on individual creativity.