News
September 26, 2018
Construction Starts for Edwin's Place, Breaking Ground's Newest Project in Brownsville, Brooklyn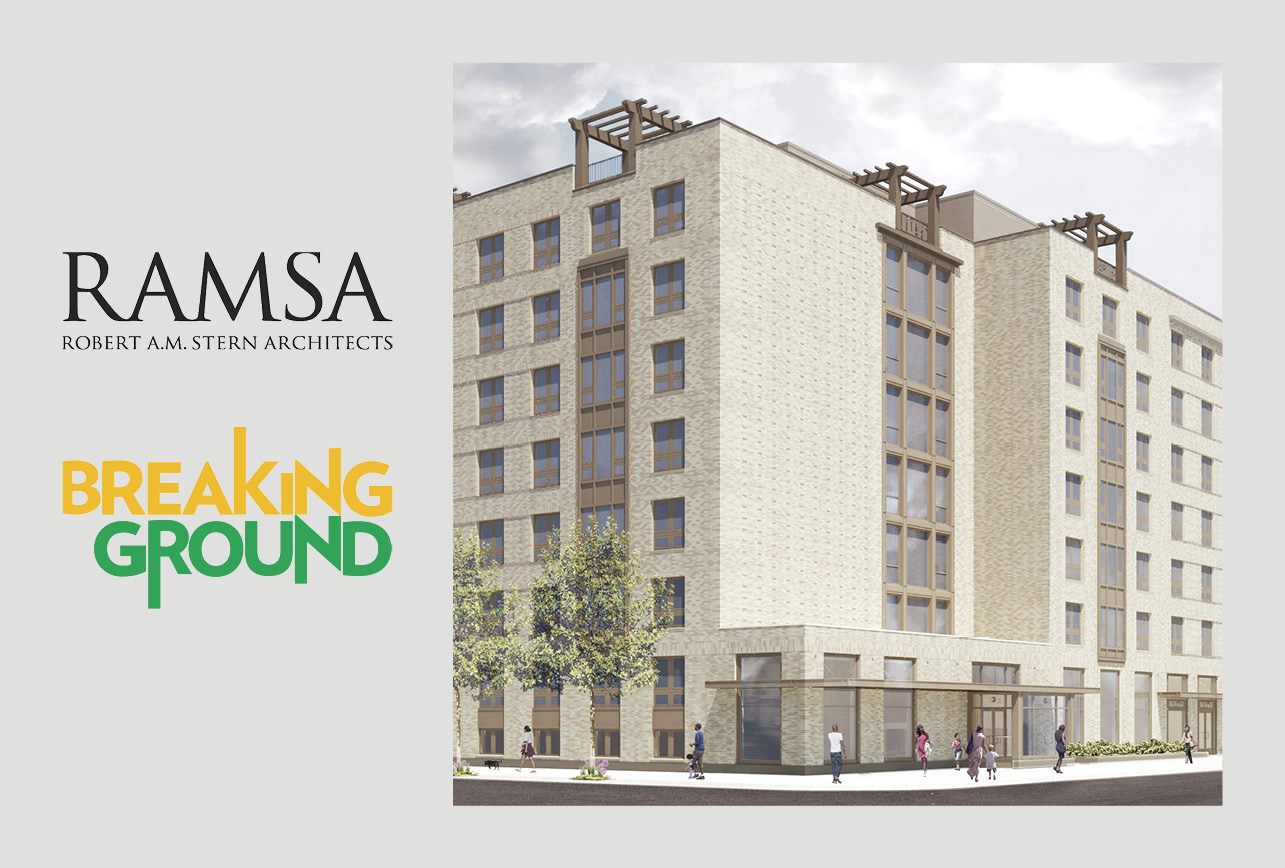 Today Breaking Ground, New York's largest supportive housing provider, celebrated the start of construction for Edwin's Place Community Housing, an affordable and supportive development in the Brownsville neighborhood of Brooklyn, New York. Edwin's Place will supply 78 units of housing dedicated to formerly homeless individuals and families and 47 to low-income community residents.
The eight-story, 115,000 square-foot building will offer all tenants onsite social services funded by a contract between the African American Planning Commission and New York City's Department of Health and Mental Hygiene. Residents will also benefit from a 24-hour attended lobby, state of the art security systems, 3,000 square-feet of ground-floor retail space, a laundry room, fitness center, computer lab, multi-purpose meeting rooms, and a rooftop terrace shaded by pergolas.
The building's L-shaped design will cradle a sunken courtyard that will accommodate various outdoor amenities, as well as supply natural lighting to lower-level offices for building management and social services staff. The warm beige brick facades will pick up the rhythm of the neighborhood's existing apartment buildings, and a metal and glass window wall above the entry will provide a focal point to the south facade and light to the elevator lobbies.
Edwin's Place will demonstrate a commitment to sustainable and affordable development as the design features a robust yet economical structural system of precast hollow-core floor planks and reinforced concrete block walls. Continuously insulated walls, triple-glazed windows, a green roof, and a photovoltaic array will contribute to reduced energy use. The project is being constructed to meet Enterprise Green Community Standards.
"We are thrilled to break ground at Edwin's Place today, and celebrate the creation of 125 new homes for families and individuals in need," said Brenda Rosen, President and Chief Executive Officer of Breaking Ground. "Many people came together to make Edwin's Place a reality, and we are especially grateful for our friends at East Brooklyn Congregations who stood shoulder to shoulder with us to advocate for this project. We're excited to invest further in Brownsville and join our state and city partners in making New York a place where people can live stable, secure lives in thriving neighborhoods."
"To build is an act of optimism," said Robert A.M. Stern, founder and Senior Partner at Robert A.M. Stern Architects." As we begin to build Edwin's Place, we embark on the construction of a new building that will enable Breaking Ground to welcome some of our most vulnerable citizens—formerly homeless individuals and families—as well as low-income Brownsville residents, into new homes in the community."
Since 1990, Breaking Ground has been providing safe, stable, beautiful housing, for those who need it most. With 24 transitional and permanent housing residences under management (primarily in New York City), breaking ground has helped more than 13,000 people escape and avoid homelessness. Edwin's Place will be Breaking Ground's seventh building in Brooklyn and second designed by Robert A. M. Stern Architects, the first being Cedarwoods in Willimantic, Connecticut.