News
September 28, 2018
Colgate University Dedicates Benton Hall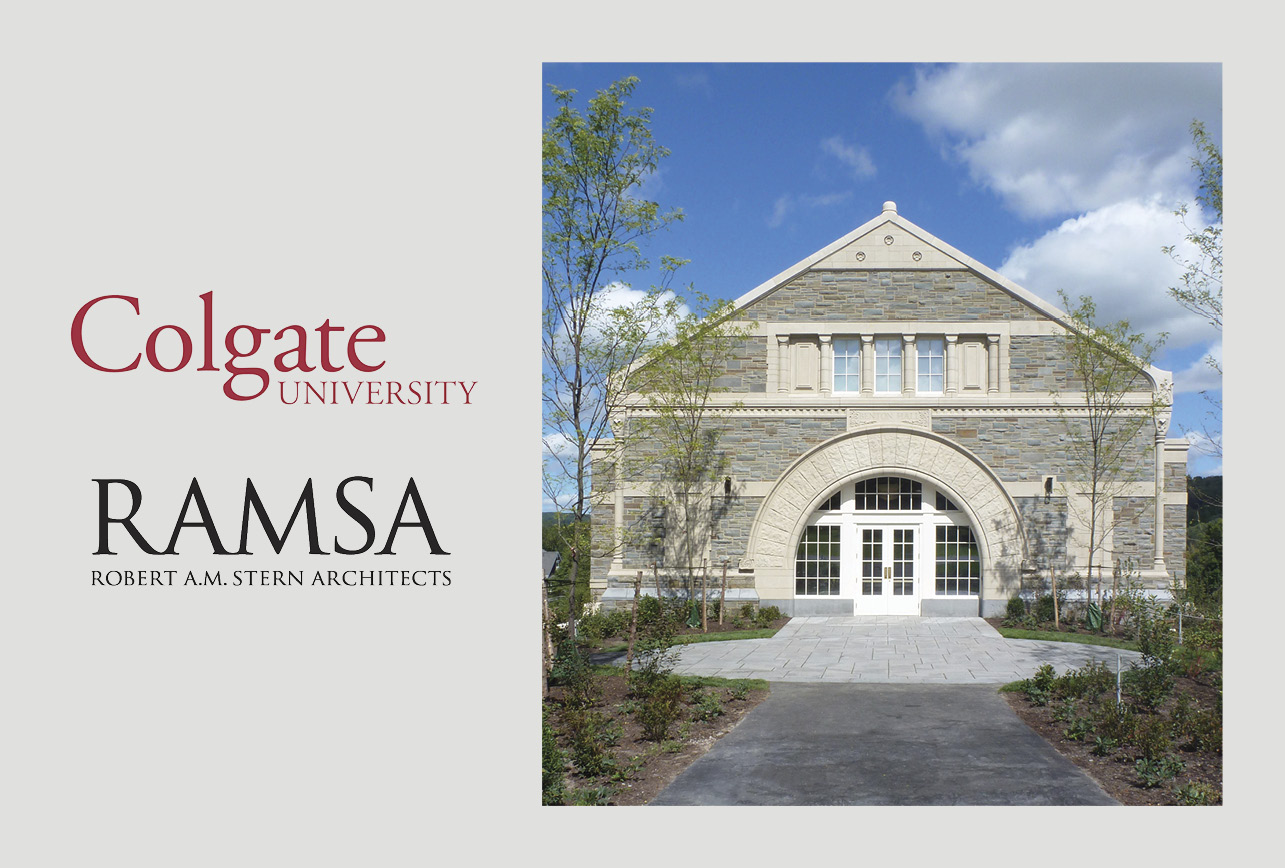 Colgate University celebrated the dedication of Benton Hall today. Designed by Robert A.M. Stern Architects, Benton Hall takes design cues from several classic campus structures, recalling West Hall, Colgate's first building with locally-quarried bluestone and cast-stone accents rising to a slate roof, and two historic Romanesque Colgate buildings with simple massing, Hascall Hall and the James B. Colgate Admissions Building.
Benton Hall faces an important campus entry, mediating between the picturesque landscape of the school's lower campus and the gridiron organization of the hilltop Central Quadrangle. The building negotiates a steep change in grade with a drop-off and lower-level lobby at the entry drive and a first-floor entrance to the south at the level of the Central Quad. The 16,600-square-foot building is the new home of the University's Center for Career Services and features a gracious reception area; advising, employer relations, and interview suites; a flexible career commons room for large meetings and lectures; a seminar room; and administrative offices.
Brian W. Casey, President of Colgate University has said: "This magnificent new addition will contribute greatly to the ways in which this campus works to inspire and connect our students, to build and support community and to develop their future paths."
Benton Hall targets LEED Platinum certification. RAMSA Partners Graham S. Wyatt and Preston Gumberich led the design.
Two residence halls, also designed by Robert A.M. Stern Architects and located on the upper campus, are currently under construction.