News
February 1, 2019
Marist College Opens Steel Plant Studios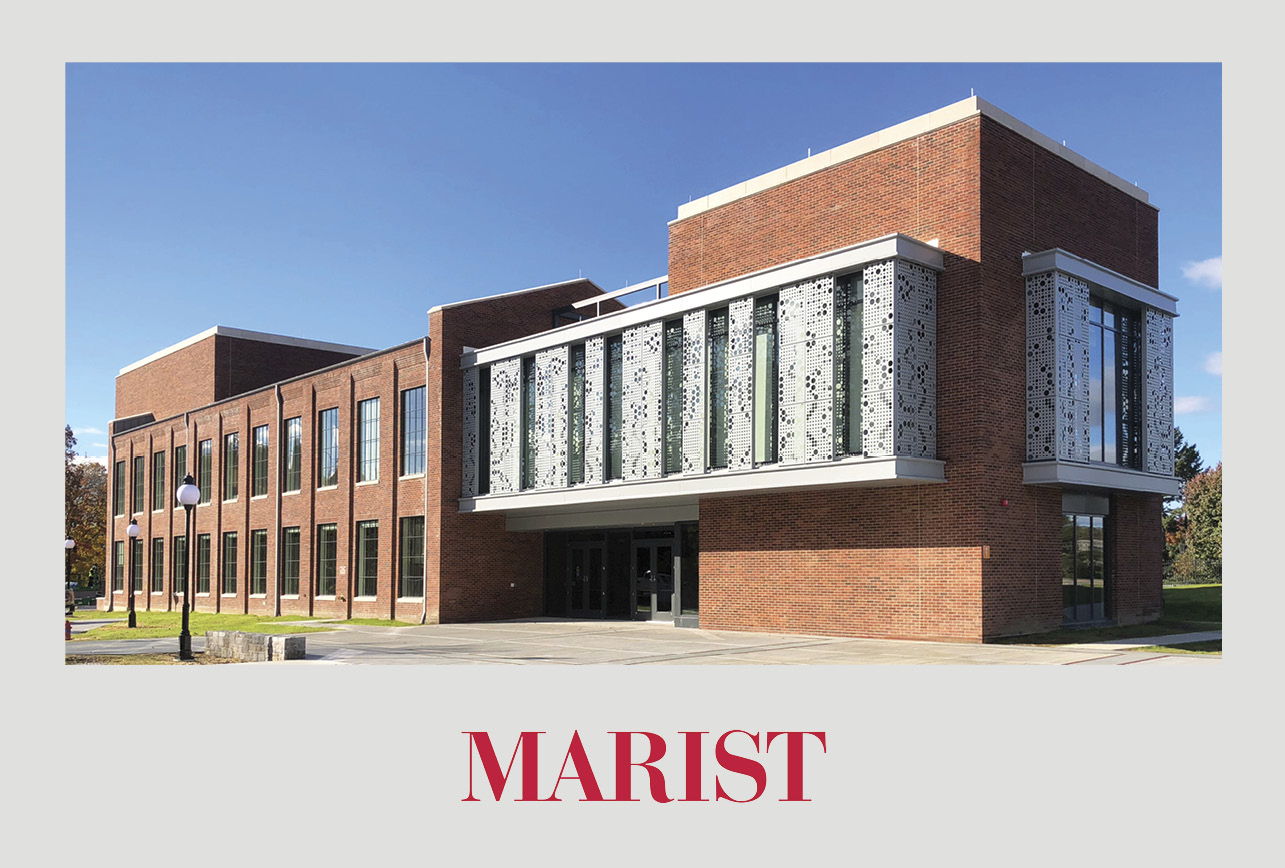 On Friday February 1, Marist College celebrated the opening of Steel Plant Studios, the new home of its Fashion and Art & Digital Media programs.
The renovation and extension of a historic industrial building provides galleries, classrooms, studios, digital labs, a makerspace for advanced 3-D and large format 2-D printing, and faculty offices. A Fashion Resource Center offers books, software, and textile samples for research and inspiration. A light-flooded winter garden houses a café and gallery that exhibits regional and international artists along with student work. The new facility also provides a permanent retail space for MPorium, a highly successful boutique and entrepreneurship lab operated by Marist merchandising students.
"This building will add to our student success in many ways, better preparing them for internships and ways in which fashion, art, and technology intersect," said Marist President David Yellen.
The modern facade, decorative foliage, and working space drew widespread applause from students, many of whom were more than pleased to abandon the antiquated classrooms of the old Steel Plant, located at 51 Fulton Street (though this building will still house some art classrooms).
"This is more than just a beautiful building for the faculty, staff and students," said Dr. Lepre. "It's a tremendous opportunity."
RAMSA Partners Robert A.M. Stern, Kevin M. Smith, and Graham S. Wyatt led the design effort. Other Marist buildings designed by Robert A.M. Stern Architects include the Hancock Center (2011), the Music Addition, Rotunda, and Murray Student Center Renovation (2014), the Natural Sciences & Allied Health Building (2016), and the North Campus Housing project (2017).