News
November 27, 2018
Open Studio: The Work of Robert A.M. Stern Architects Released by The Monacelli Press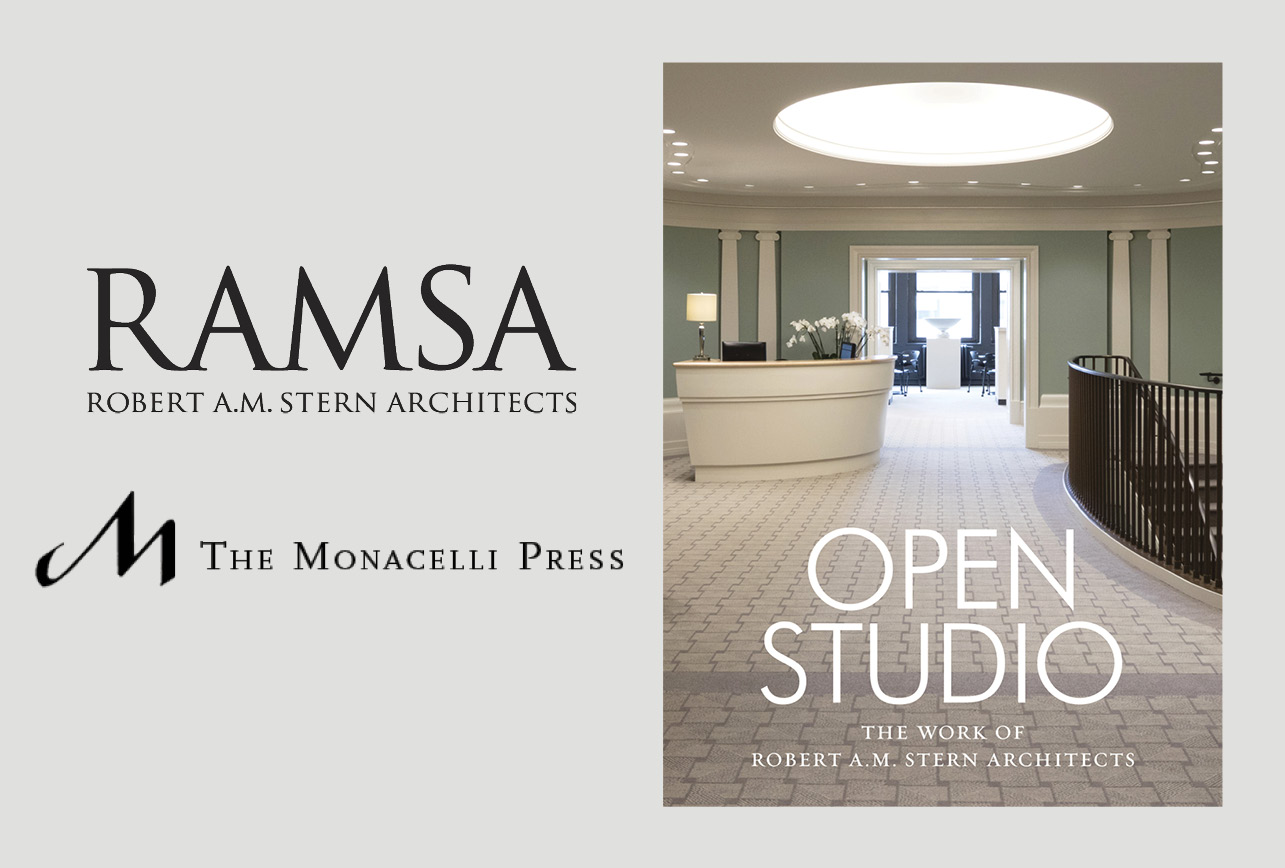 Robert A.M. Stern's latest book, Open Studio: The Work of Robert A.M. Stern Architects, was released today.
Published by The Monacelli Press, Open Studio offers a window into the methods and unique culture of a firm that has achieved international success across a broad range of building types. Illustrated by hand sketches and photos of study models, design sessions, and site visits, the book pulls back the curtain on the creative collaboration behind the scenes. Nearly 100 pages of photographs of finished work, including academic buildings, museums, houses, apartment houses, and office towers, demonstrate the firm's ability to realize modern buildings in a wide variety of stylistic vocabularies through a commitment to fundamental principles of architecture and a respect for context and history.
The Monacelli Press is a leading publisher of books on architecture, the fine arts, interior design, landscape architecture, gardens, photography, and graphic design. Publisher Gianfranco Monacelli conceived the venture as a distinct and stimulating voice in the visual arts to reinterpret and challenge the conventional boundaries of the field, to bring forth the best, most provocative, and the most substantive of what the finest creative minds have to offer.
Robert A.M. Stern Architects and The Monacelli Press have collaborated on many other books, including the recently published The New Residential Colleges at Yale: A Conversation Across Time (2018) which documents the design and realization of the 2017 Collegiate Gothic Pauli Murray College and Benjamin Franklin College at Yale; The Philip Johnson Tapes: Interviews by Robert A.M. Stern (2008); Paradise Planned: The Garden Suburb and the Modern City (2013), coauthored with David Fishman and Jacob Tilove; and the monumental five-volume New York series that documents the city's architecture and urbanism from the Civil War to the millennium.