News
April 25, 2019
Marist Celebrates Opening of the Marist Executive Center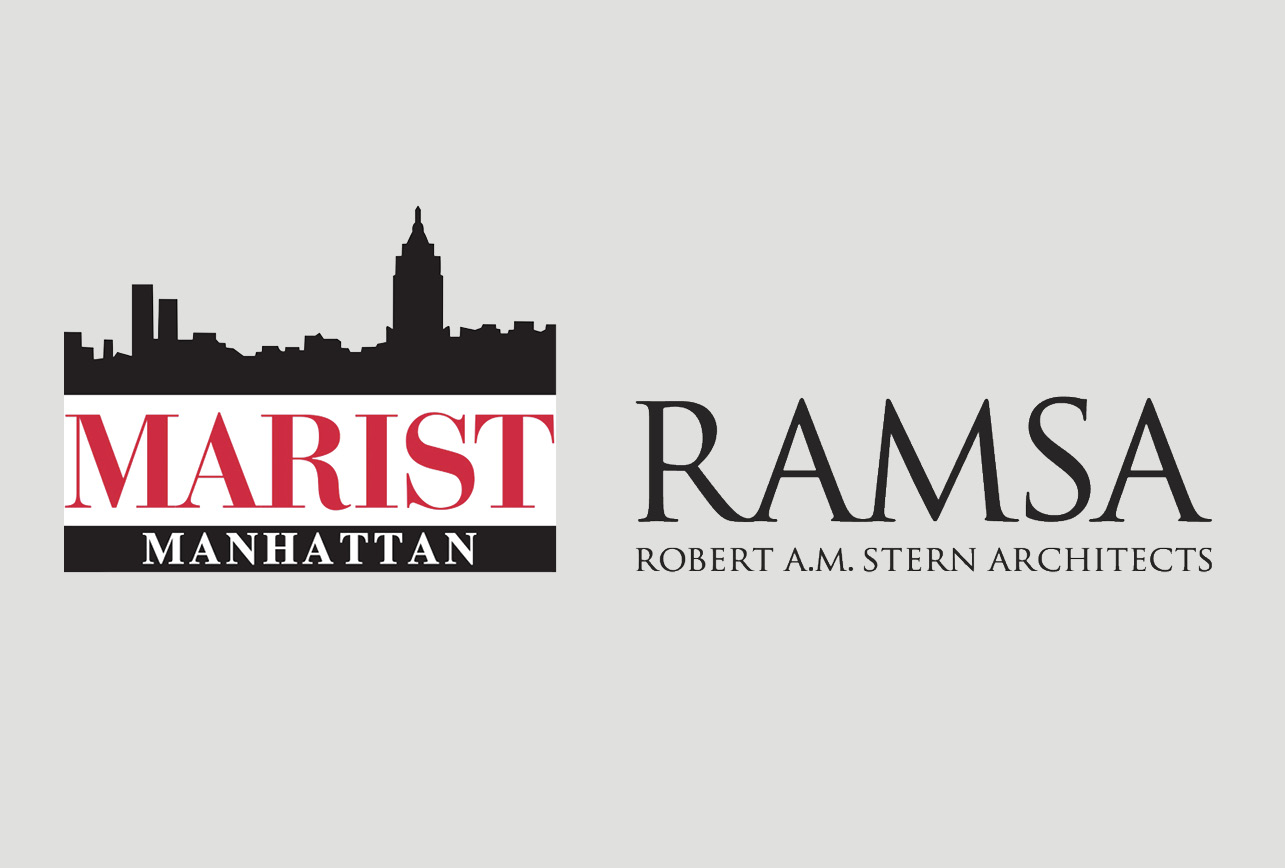 This evening, Marist College celebrated the opening of the Marist Executive Center in New York City. Occupying the entire 14th floor at 420 5th Avenue in Midtown, Manhattan, the Center is intended to provide a presence in the city for the College, whose main campus is located in Poughkeepsie, New York.
The Executive Center provides 15,126 square feet of multi-use space for undergraduate and graduate classes, lectures, and evening events; an alumni lounge; seminar rooms; offices for visiting faculty and administrators; and a large reception area with casual seating.
A minimalist palette features stained white oak panels, painted white walls, and exposed ceilings. Storefront glazing encloses conference rooms at the perimeter, allowing the passage of natural light through to the core. Care was taken to maintain 9'-0" ceilings at the interior circulation corridors.
RAMSA Partners Robert A.M. Stern, Kevin M. Smith, and Graham S. Wyatt led the design effort. Robert A.M. Stern Architects has designed a number of buildings on the Marist campus including the Hancock Center (2011), the Music Addition, Rotunda, and Murray Student Center Renovation (2014), the Natural Sciences & Allied Health Building (2016), the North Campus Housing (2017), and the Steel Plant Studios (2019).
.