News
May 3, 2019
Marist Celebrates the Dedication of McCormick Hall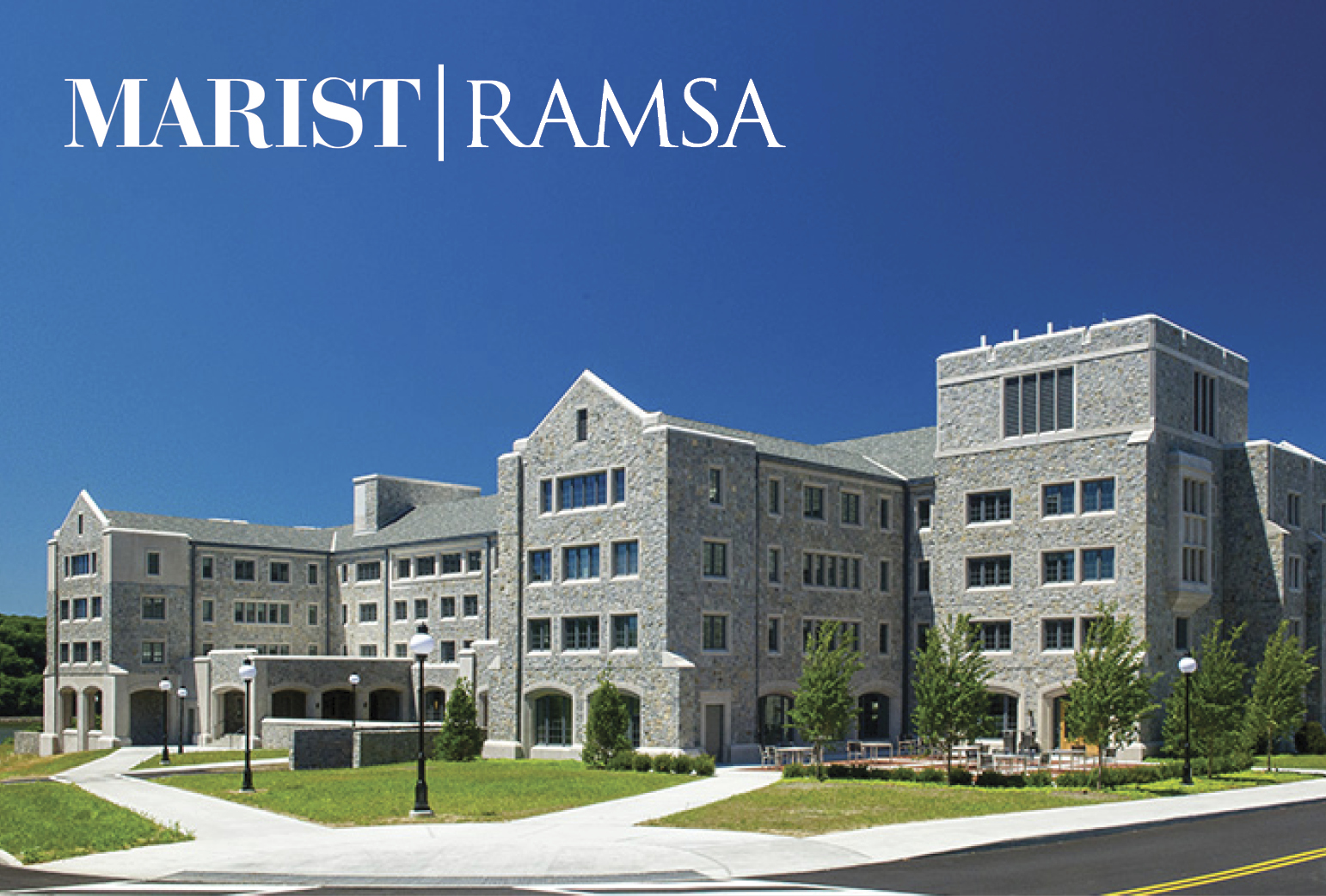 Today the President and Board of Trustees of Marist College celebrated the dedication of McCormick Hall, the fourth building in the College's new four-building North Campus Housing Complex designed by Robert A.M. Stern Architects.
The state-of-the-art facility offers accommodations for undergraduate students in suites with single bedrooms and well-appointed living rooms, kitchenettes, and bathrooms. The 77,556 square-foot building also features a community lounge, various study lounges, and a laundry facility. In addition to student apartments, the complex provides enhanced community spaces including a fitness center and satellite dining facility, making it a vibrant hub of collegiate life. The complex is also designed to support academic initiatives beyond the traditional school year, allowing Marist to expand its capacity to host large-scale events and to continue to play a key role in the region's economic development.
McCormick Hall carries forward the vocabulary of rubble-stone facades with red-brick trim established by our firm with Marist's Hancock Technology Center (2011), a new pedestrian underpass and new campus gates (2011), the Murray Student Center and Music Building (2014), and the Natural Sciences & Allied Health Building (2016). Marist's recently opened Steel Plant Studios, the College's new home for its Fashion and Art & Digital Media programs, is also designed by Robert A.M. Stern Architects.
RAMSA Partners Robert A.M. Stern, Graham S. Wyatt, and Kevin M. Smith led the design effort.